Welcome
Enrollment now Open!! Inner Spark Running again in January 2024
This popular group for Youth runs weekly but you DO NOT have to commit to all 6 sessions, although it is recommended to build skills, confidence with self expression, and to practice communication.
Dates: TBD
Time:6-8pm
Suggested Age: 10-14
To Enroll: [email protected] or call 1 (866) 309-8269

Currently Running
Tuesday Nov 7th 6-8pm -Dec 12, 2023
ART GROUP FOR YOUTH

Inner Spark is an art-based group program designed to promote expression and emotional exploration, all while encouraging a positive mental outlook. During this six-week small group program facilitated by a Registered Psychotherapist and an Ontario Certified Teacher (Stacey-See Allied Health Tab for Bio), participants will use a multitude of art media to create spontaneous works of art following directed prompts, and will be encouraged to share their work with facilitators and peers.
These creations, and the enriching discussions to follow are intended to foster self-esteem, confidence and an ongoing practice of self-reflection. Participants are encouraged to be supportive and non-judgemental, both of their own work and the works of others.
--------------------------------------------------------------------------------------------------
Introducing Hailey Rutherford, RP-Q

Hailey completed a Master's of Science in Clinical Mental Health Counselling. She is now a Registered Psychotherapist in qualifying status with the CRPO.
Hailey has experience working with children as young as 3 and adults as mature as 74. Her
passion is assisting individuals, couples and families who face challenges in their interpersonal
relationships. She has seen first-hand how our overall well-being can be influenced, both
positively and negatively, by the quality of our relationships. This means therapy session could
focus on understanding emotions to regulate and transform them while working on unresolved
issues from the past to promote self-awareness and healing.

Please visit the About Us tab for Hailey`s full Bio.
Kate Moebus, Registered Psychotherapist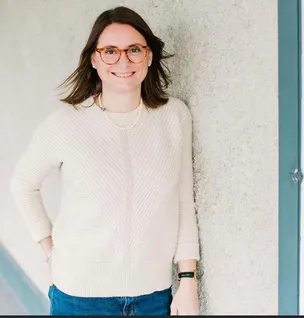 Kate Moebus is a Registered Psychotherapist with over 7 years of experience in the field
of mental health. She holds a Master of Counselling Psychology degree from Adler
University. Dedicated to providing a safe and nurturing environment, Kate offers
confidential, evidence based, individual and group therapy to people who have
experienced PTSD, anxiety, anger, domestic violence, sexual abuse, and substance
misuse. Kate draws on a variety of trauma-informed modalities including: Eye Movement
Desensitization Reprocessing (EMDR), Cognitive Behavioural Therapy (CBT), Solution
Focused, and Acceptance and Commitment Therapy (ACT). Kate has worked in a variety
of mental health settings that include community agencies, hospitals, private practice and
the shelter system.
Introducing Ashley, Registered Psychotherapist!



My experience includes working with individuals struggling with all forms of anxiety, anger, emotional regulation, depression, stress, body image and self-esteem issues, peer and family challenges, self-harm, and suicidal ideation.

I enjoy working with individuals of all ages and Couples, I am so interested in hearing about your unique experiences. My approach to helping includes positive, evidence-based interventions to help you create pathways and make positive changes. Together we can work towards your ideal future. I look forward to meeting you!"
-------------------------------------------------------------------
Upcoming Group - 2024
Are you Struggling with Anxiety? Call for more information
Join our 4-week Cognitive Behavioural Therapy (CBT) group and learn how to shift self-defeating beliefs and negative thought patterns
Cognitive Behavioural Therapy (CBT) is an evidence-based form of therapy that allows you to take charge of how you feel. CBT can help improve your quality of life by teaching the skills to change negative and anxious thoughts.
Sessions are capped at 6-8 participants per group.
In-person Weekly Group Sessions
email: [email protected]
phone: 1-866-309-8269
Address: 257 Division Street, Downtown Cobourg
---------------------------------------------------------------------------------------------------
COVID-19 statement

Many people wonder what is a "normal" amount of anxiety considering the current state of the world. Frequent hand-washing and social distancing cannot stop the panicky thoughts that flood our day-to-day lives and can potentially trigger pre-existing anxiety, depression, trauma that people are already facing.
The real danger of COVID-19 is the potential to increase anxiety to such a degree that our behaviours become fear-based. We have already observed examples of nervous hoarding of supplies, googling every symptom, and more importantly disconnecting from and not knowing how to show Care and Concern for those most in need- our neighbours, friends and family.
We are here to offer you support through ONLINE COUNSELLING during this time, we are doing what we can to help. Some of you are familiar with online services and are aware of its effectiveness and convenience, while some are still new to this platform and can still opt for TELEPHONE Counselling.
Please contact us via phone or email to see if either of these would be a fit for you right now.
(866) 309-8269 or [email protected]
Video Introduction